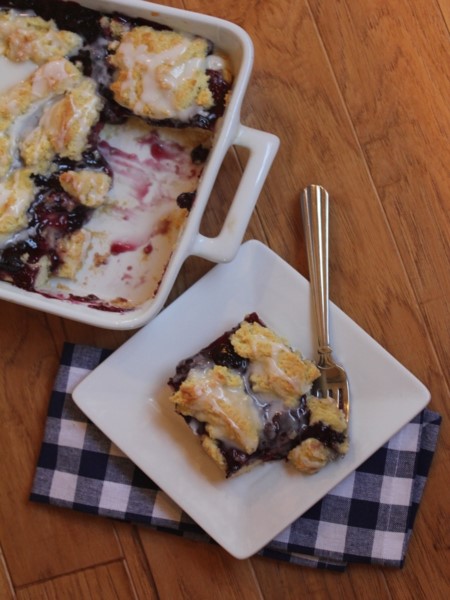 Gluten Free Blueberry Swirl Coffee Cake anyone?! This gluten free coffee cake is so rich and delicious.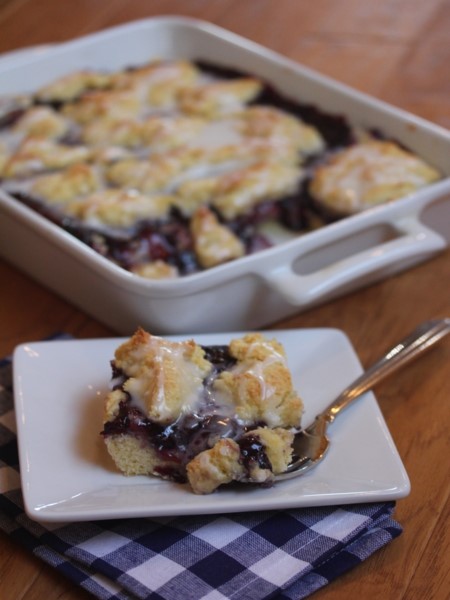 This is seriously one of those recipes that no one would know that it is gluten free. It is gluten free and delicious.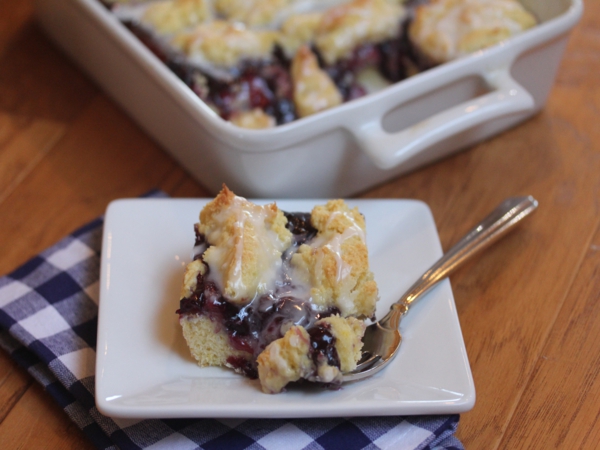 And because it uses my gluten free baking mix it is so quick and easy to make.
This gluten free blueberry coffee cake would work perfect for a special breakfast or lunch, but it also makes a great dessert.
I adapted this gluten free version from a recipe I found in a Bisquick cookbook. I am so glad that the gluten free version of this worked so well.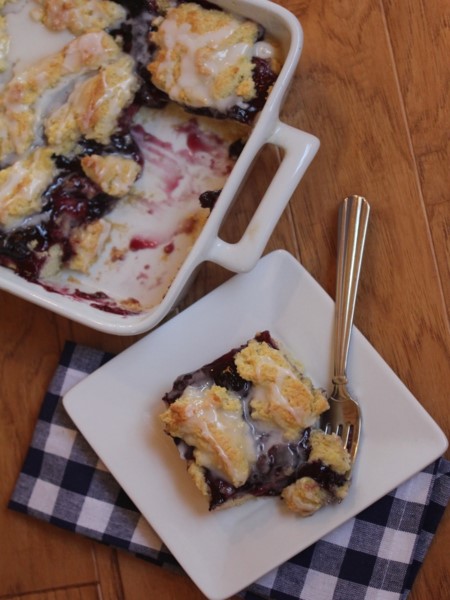 Gluten Free Blueberry Swirl Coffee Cake
4 cups gluten free baking mix
1/2 cup sugar
1/4 cup butter, melted
1/2 cup milk
2 teaspoons vanilla
3 eggs
1-21 ounce blueberry pie filling, make sure it is gluten free most are, but be sure to check
1/2 cup powdered sugar
1 tablespoon milk
Preheat over to 350.
Grease a 9×13 pan and set aside.
In a bowl combine gluten free baking mix, sugar, butter, milk, vanilla  and eggs.
Stir together until a thick batter forms.
Spread 2/3 of the batter into 9×13 pan.
Spoon pie filling over batter.
Drip remaining better onto pie filling.
Bake for 30-35 minutes.
Let cool for 30 minutes.
Combine powdered sugar. Whisk until smooth.
Drizzle over cake.
Serve.
Leftovers are delicious reheated.