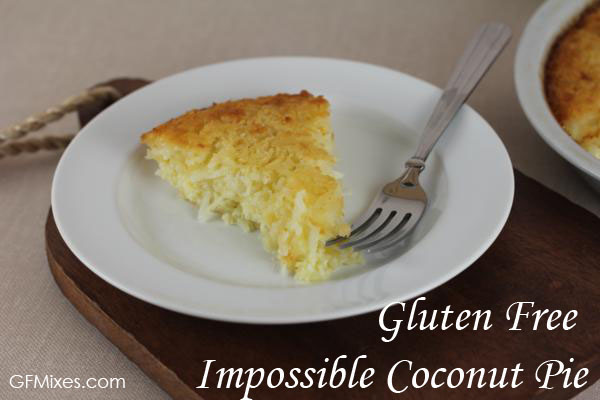 Many of the recipes using my gluten free baking mix are based on recipes that use the mix in the big yellow box. However, most of the recipes need tweaking.
They need more water, more eggs, buttermilk instead of water, etc. I have only found a few recipes that it worked exactly right in without tweaking. Today's recipe in one of them.
The impossible coconut pie recipe that has been around for years, needed no tweaking and no adapting. Nothing. All you do is use my gluten free baking mix in the recipe. It is that easy.
If this pie was a favorite of yours before you went gluten free, you really need to give this a try. If you have never had the impossible coconut pie, you need to try this. Really try this. It is so easy. So delicious. And it is gluten free!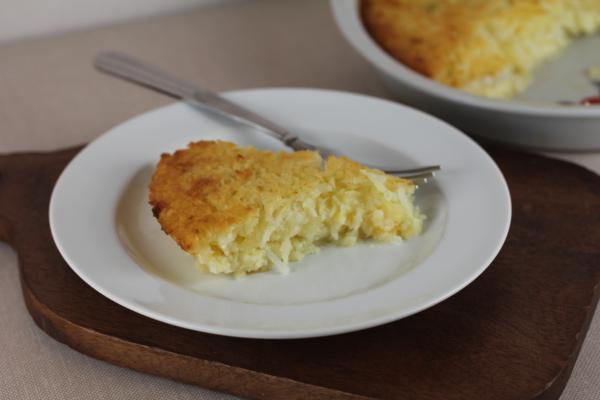 Gluten Free Impossible Coconut Pie
1 cup coconut
3/4 cup sugar
1/2 cup gluten free baking mix 
1/4 cup butter, softened
2 cups milk
1 1/2 teaspoons vanilla
4 eggs
Preheat oven to 350 degrees.
In bowl combine all ingredients and stir until well combined.
Pour into a 9 inch pie plate that has been greased.
Bake for 50-53 minutes or until knife inserted in the center comes out clean.