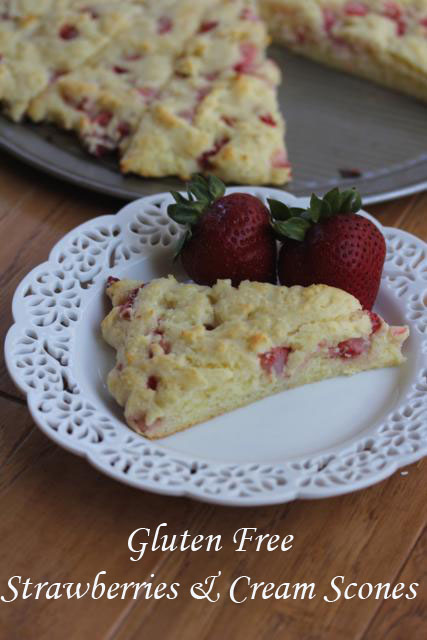 I love using fresh fruit in my recipes, especially breakfast recipes. Lately I have been in the strawberry mood. I think that has to do with the time of year and it being strawberry season, but it is also probably because I love strawberries.
A few weeks ago I shared Gluten Free Strawberries and Cream Pancakes. We loved those pancakes so much that I decided to take those flavors and turn them into scones. And they turned out great!
Delicious and gluten free!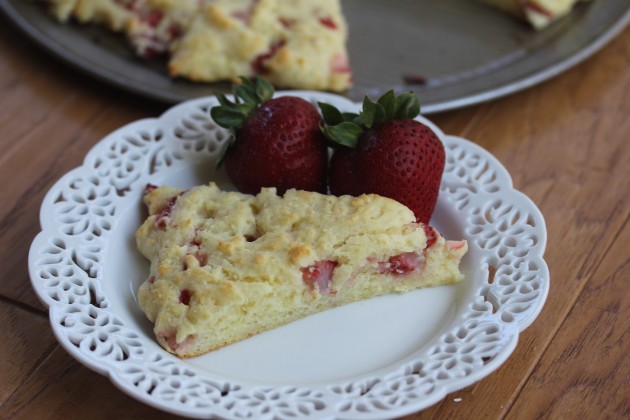 Gluten Free Strawberries and Cream Scones
Mix the gluten free baking mix, sour cream, milk, and egg. Stir until just combined.
Stir in strawberries.
Press dough onto a greased cookie sheet or pan.
Bake at 425 for 11-12 minutes.