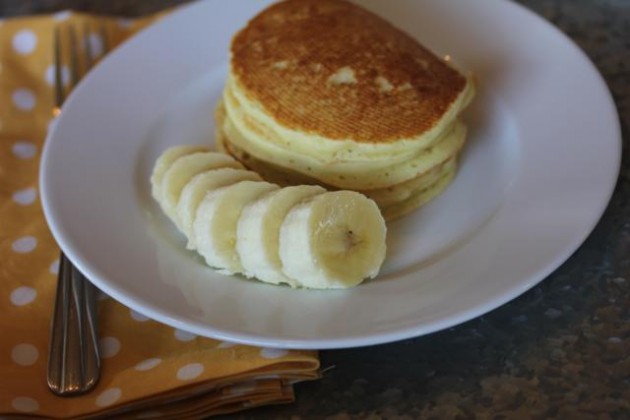 One of my favorite ways to us the basic gluten free baking mix is in breakfast foods. But I guess that might be obvious by the Gluten Free Strawberry Scones and the Gluten Free Strawberry Pancakes I have already shared.
What I love about the mix is that it makes breakfast easy. I can have breakfast ready and on the table in no time.
This recipe for gluten free banana pancakes is the same basic recipe that I used for the Chocolate Chip Banana Oven Pancakes in my ebook, but these are made just like you would a regular pancake. I usually leave the chocolate chips out when I make them as regular pancakes, but if you want a special treat feel free to add a few in.
This is a simple and delicious gluten free breakfast that everyone will enjoy!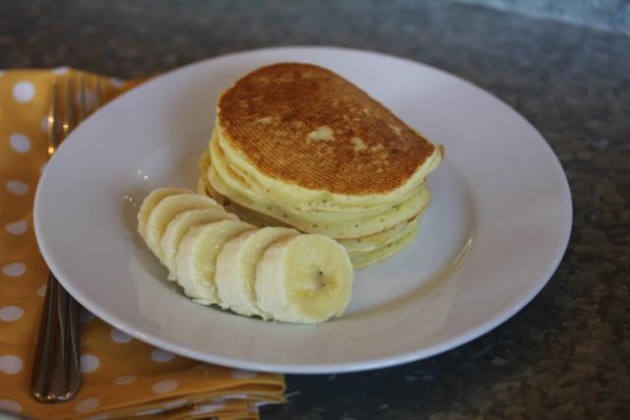 Banana Pancakes
Ingredients:
Directions:
Preheat oven to 350 degrees.
In a bowl whisk biscuit mix, milk, mashed bananas, and eggs until combined. There may still be a few lumps in the batter.
Pour batter onto hot griddle or skillet and cook 2-3 minutes on one side then flip and continue cooking until done.