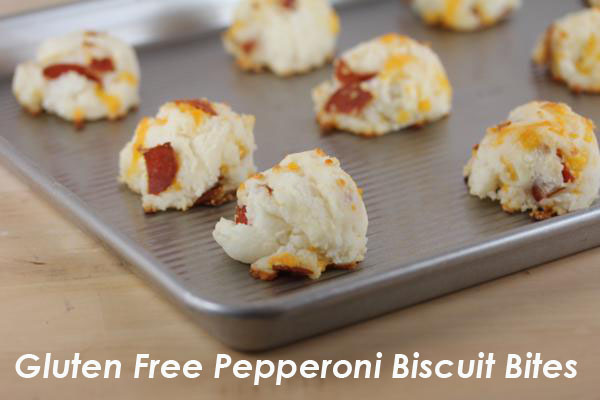 My kids love these Gluten Free Pepperoni Biscuit Bites for breakfast, lunch, or dinner. The first batch that I made of these were gone in no time. I made extra to freeze and they were also gone in no time.
This is another one of those recipes that no one will know is gluten free. So easy. So good. And so gluten free!
Pepperoni Biscuit Bites
Makes about 12
Ingredients:
2 cups gluten free baking mix
2/3 cups buttermilk
20 pieces gluten free pepperoni, cut into pieces
½ cup shredded cheese
Directions:
Heat oven to 425 degrees.
In a bowl mix together biscuit mix and buttermilk just until combined and dough forms.
Stir in pepperoni and cheese.
Drop by the spoonful onto cookie sheet.
Bake for 8-10 minutes or until done.