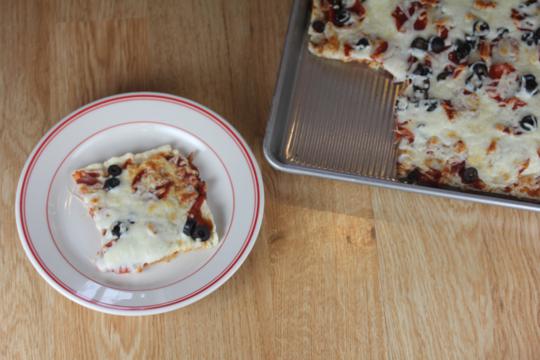 Gluten free pizza can and should taste great. It really can taste as good as the pizza you remember without taking a lot of work.
This pizza crust is so simple to put together using the basic baking mix. In just a few minutes you can have a delicious gluten free homemade pizza to serve your family!
Easy Gluten Free Pizza Crust
Ingredients:
Directions:
Heat oven to 425.
Grease an 11×14 sized cookie sheet or pan and set aside.
In a bowl combine biscuit mix, hot water, and buttermilk. Beat just until a soft dough forms.
Using a little rice flour on your hands press dough onto cookie sheet.
Bake for 6 minutes.
Remove from oven and place sauce and toppings on pizza. Bake for 6-8 minutes more or until done.