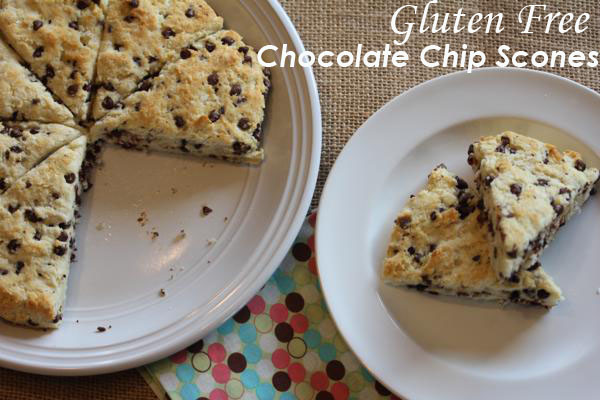 Gluten Free Chocolate Chip Scones are a simple gluten free treat that are perfect for breakfast.
I love making a large batch of these to keep in the freezer for busy mornings. They also make a great lunch box treat or afternoon snack. I mean really who does not love a good chocolate chip scone?!
Gluten Free Chocolate Chip Scones
Ingredients:
Directions:
Heat oven to 425.
In a bowl mix together biscuit mix, milk, and egg. Stir until combined.
Stir in chocolate chips.
Press into a circle on a cookie sheet or baking pan. You may need a little rice flour on your hands to press it out.
Cut into triangles.
Bake for 11-13 minutes or until edges are lightly browned.