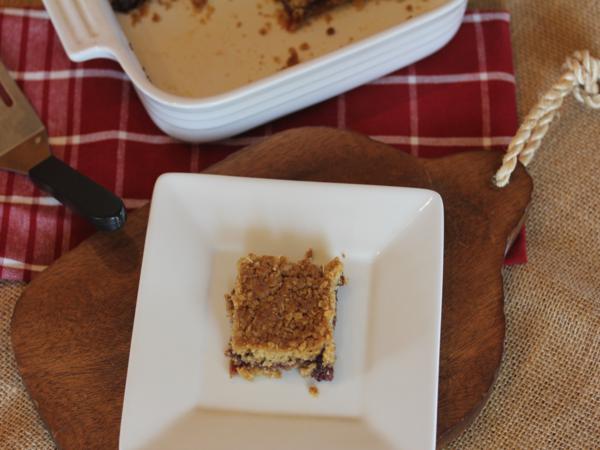 Raspberry Jam bars were one of the first desserts that I learned to bake when I was a teenager. I loved them and made them all the time.
The version I made was made in the microwave. Remember when microwave cooking was all the rage and everyone was making almost everything in the microwave. Well, somehow my family came across a recipe for microwave jam bars and I made them my signature dessert for at least a year or two. I think my family got very tired of them and I moved on to other desserts, but they always remained a favorite for me.
Really what can be bad about a layer of delicious raspberry, or other fruit jam, sandwiched between layers of oats, butter, and sugar. You really can't go wrong with that.
The recipe today I am sharing for gluten free raspberry jam bars used my gluten free baking mix in place of the flour in a regular jam bar recipe. And it works perfectly.
These are very similar to the ones I made years ago, but for these I skipped the microwave and baked them in the oven.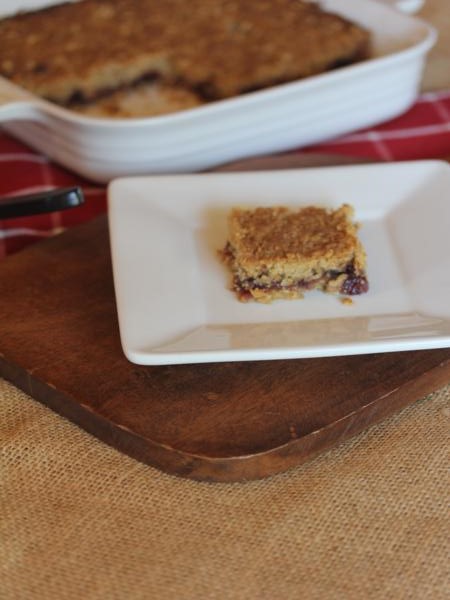 Gluten Free Raspberry Jam Bars
2 cups gluten free baking mix
1 cup gluten free quick cooking oats
3/4 cup brown sugar
1/2 cup butter
1 cup raspberry or other fruit jam
Preheat oven to 400 degrees.
In a bowl mix together gluten free baking mix, oats, and brown sugar. Cut in butter using a pastry blender or fork, until mixed in and mixture is crumbly and butter is pea sized or smaller.
Press half of the mixture into an 8×8 square pan.
Carefully spread jam over oat layer.
Sprinkle remaining oat mixture on top of jam and press slightly.
Bake for 23-25 minutes or until lightly browned on the edges.
Cool completely and cut into bars.